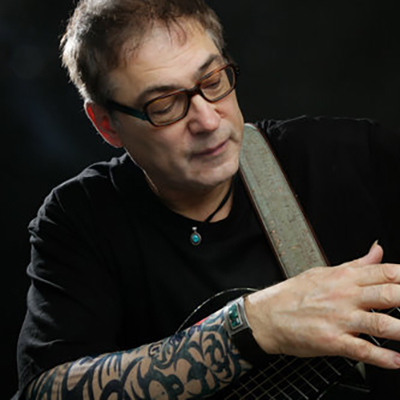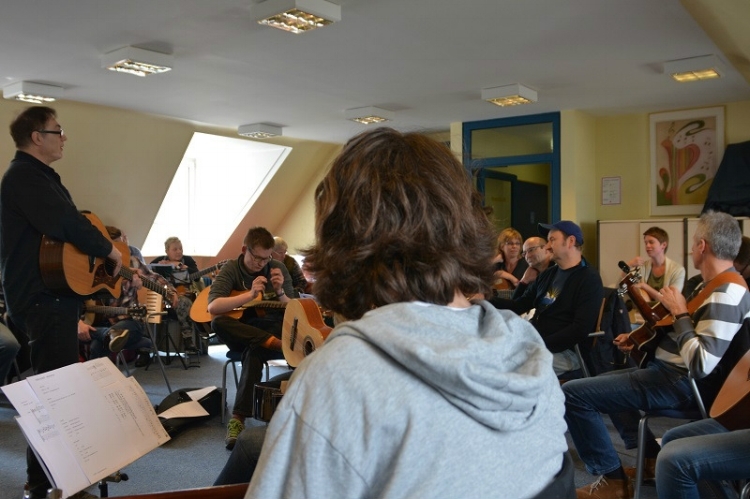 Don Alder
Don Alder is one of the top acoustic guitarists in the world, and one of Canada's premiere harp guitarists. His unique style and energetic performances have been called intense, passionate and awe-inspiring. He can make a single instrument sound like a four-piece band. Don Alder winner of the 2011 Guitar Idol, 2010 Guitar Superstar, and the 2007 International finger style championships makes you believe he's all about playing guitar, however, Alder plays music and sings in the key of social responsibility and uses his guitar to inspire a new generation of guitarists to do the same by having a positive impact in their community.
From 1985-87 Alder put his music career on hold to help his friend Rick Hansen go around the world in a wheelchair. Upon returning Don continued his journey as a volunteer working with various wheelchair sport organizations, the Vancouver Adapted Music Society in the awareness band Spinal Cord and then representing Canada at the 1996 and 2000 Paralympics as the Equipment Manager/Tech for the Canadian Paralympic Team.
He has over 2 million views on YouTube, has been featured in the major acoustic guitar magazines and has performed around the world including TED-X, Montreal Jazz Festival, All Star Guitar Night in Nashville and many others.
Ready to Get Started?
Take a look at the available lessons with our award-winning instructors.