Vancouver Music Lesson & Instruction Options
Learning music is supposed to be fun, and we feel it's meant to be played, not worked. Our teachers specialize in adult education and love to inspire. We welcome you to join our exciting and growing community no matter what age or skill level you are at.
Our purpose at Horizon School of Music is to help unlock the unique and remarkable creativity that lives inside each and every person.
One-on-one private lessons in person or online

Guitar, Piano, Drums, Bass, Vocals, Ukulele, Banjo, Musical Composition, DJ & Modular Synth, and Choir

Cost per reserved weekly and biweekly lessons: $30 (1/2 hr) $60 (1 hr)

Cost per drop-in lesson: $35 (1/2 hr) $65 (1 hr)

Group lessons via Workshops, Masterclasses & Social Experiences

Cost per group session: $30 (2 hr)
As an added bonus for signing up with Horizon we also personally offer a complementary 30 minute assessment for all new students. This can be done over the phone, online, or in-person at our school if scheduling permits. The assessment is a great way to help you set goals for your upcoming lessons and answer any questions you might have specific to your taste and learning requirements
Instrument Styles Available

Ukulele Lessons

Composition & Theory
A Little Something For Everyone
Horizon School of Music has 20 teachers who instruct on Guitar, Voice, Piano, Drums, Bass, Ukulele, Banjo, Musical Composition, DJ & Modular Synth, and Choir.
We teach a wide range of of students from beginner to advanced. It's never too early or too late to start learning. In fact, 85% of our students are 45 and older making us the top choice for adult learning.
Our group programs are designed for beginners and intermediates who are musically curious and looking to grow their skill level at an accelerated pace. We stress the fun side of music and promote an engaging learning atmosphere that caters to each student's unique goals.
We provide a wide range of lesson styles as well as options that work with your availability. You can schedule private one-on-one and group options, while our online music lessons can save commute time and allow you to study from the comfort of your home.

We're both privileged and honored to help the community with our outreach programs and free events.

Our Gatherings are an exciting and affordable way to learn and make new friends in the process.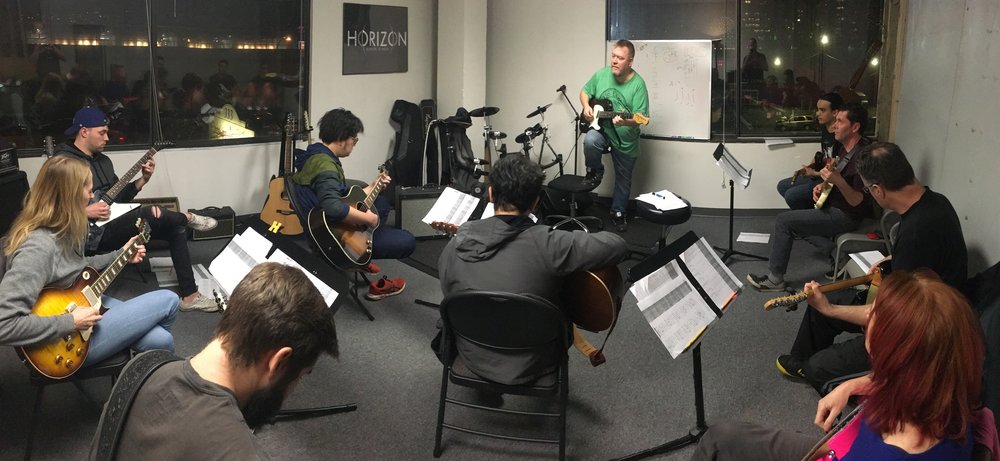 Our cutting edge specialty clinics are customized to take your playing to the next level and break out of ruts.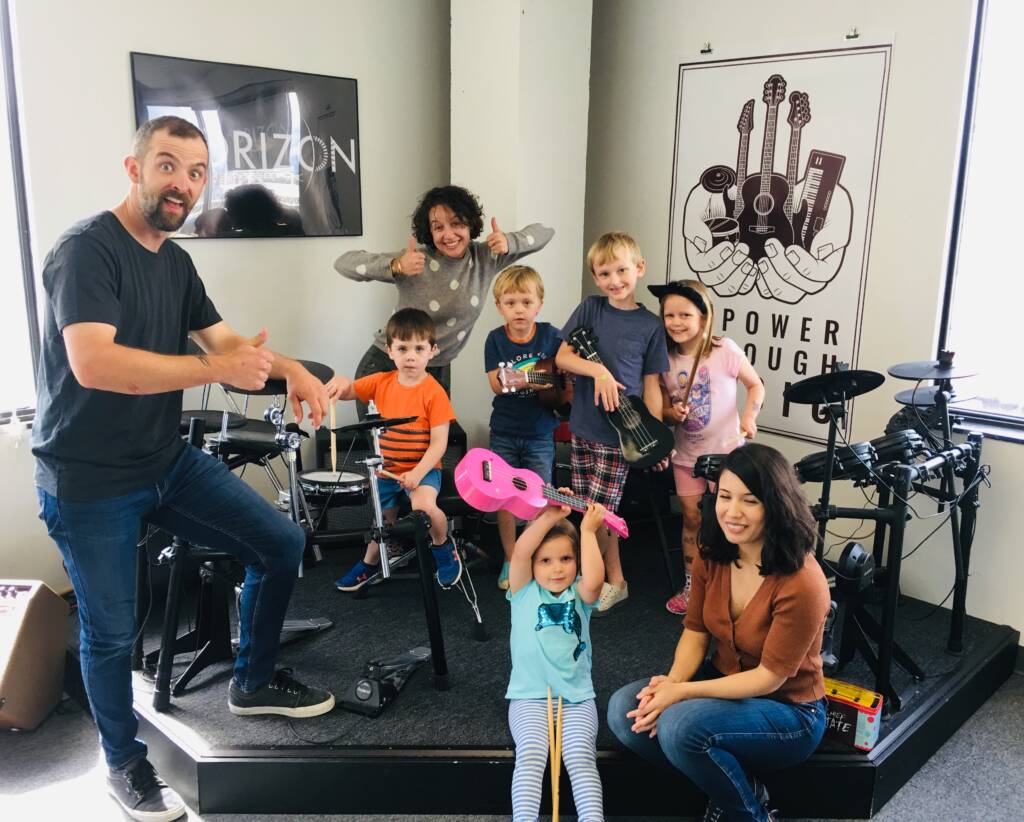 The Kids Rock is a fun and interactive way for younger musicians to explore various instruments while developing team building skills.