We're kicking our event program into overdrive! The next two months feature more events and workshops than ever. Now is the time to bust out of the summer rut and amplify your musical growth.

Group lesson options galore await your eager minds. Please browse the fantastic list of options below and choose the workshop or event that makes your heart flutter with joy.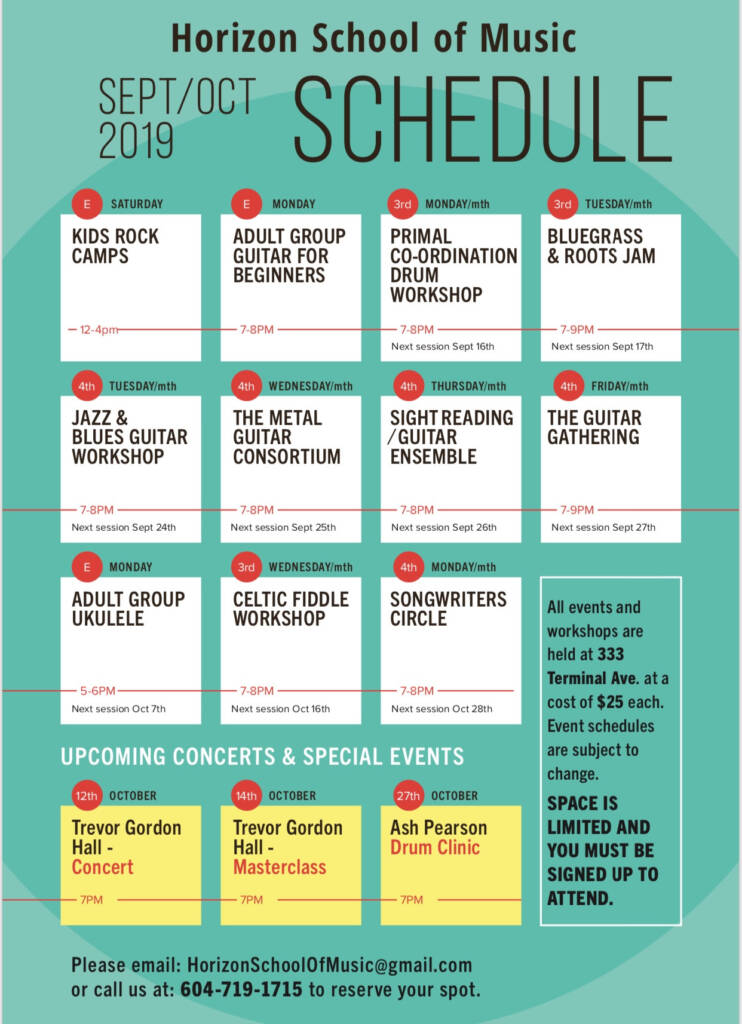 We are also beyond thrilled to announce the return one of the world's most respected acoustic guitarists. Trevor Gordon Hall will be performing in our intimate concert room at the school on Saturday, October 12th.
Following in the hugely successful footsteps of Calum Graham's inspiring visit this past June, this intimate opportunity to witness a world-class performer at our school will be an experience that sticks with you for many years to come.
Space is very limited so please email to reserve your's now!!