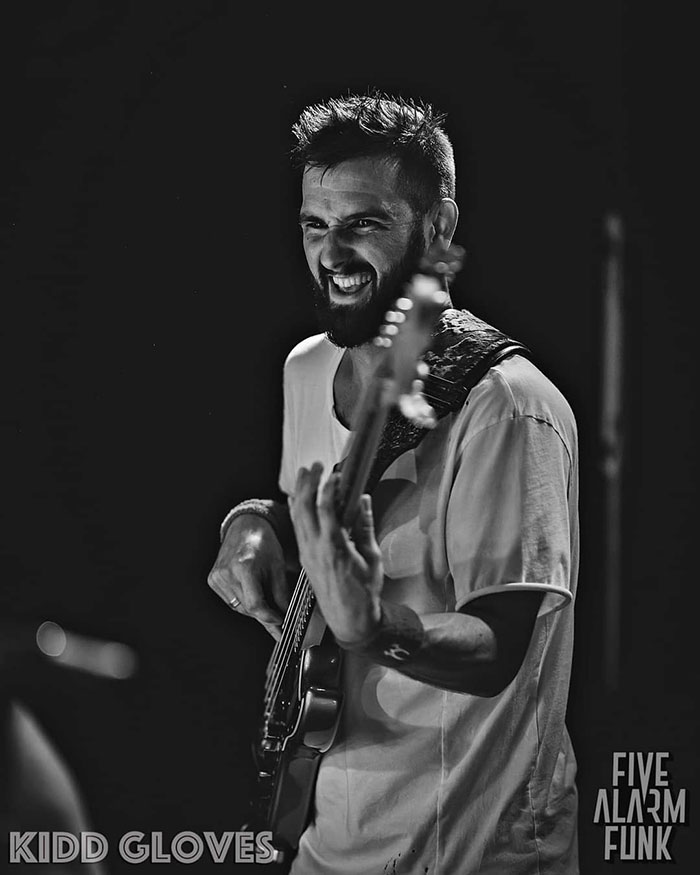 Tim Parent
In the beginning I didn't want to play the bass. At first it was all about the drums or singing my favourite songs on guitar. Then at around 12 years old, it was impressed upon me to take up this instrument that least interested me, and complete a three piece grunge/ska/metal band my older brothers started in 1999.
This is where my music journey truly began, understanding how the bass interacts with the other rhythm section instruments, the ones most ears are drawn to. You're not just filling a role as the low end keeper, you're making people really feel something, taking the listener deeper. This instrument isn't just about the low notes in a band, it can be a conduit for unique self-expression of musical ideas. Playing the bass taught me how to be a musician, and ultimately changed my relationship and approach to all rhythm section instruments.
Committing to lessons is the best thing you can do for yourself when beginning to play any instrument. I wish that I had taken regular lessons at the start, because natural talent will only get you so far. Before studying at college I was mostly self taught for the first 10 years, and as a result had developed all sorts of bad habits that took a lot of work to overcome. It is a great honour and privilege to share what i've learned with students both new and experienced, and help them attain their goals in a focused but fun explorative environment.
I like to give my students the guidance and support they need to stay excited about music, make real progress and feel great about playing the bass! I've played in bands of all kinds for nearly 25 years, so we wont just be playing the bass together, we are going to make music. Through in-person accompaniment, each lesson will give you a hands on experience into how the bass connects the rhythm section and makes a band sound great! Pick your favourite genre, artist, song or musical concept and we will get groovin on it together.
Bands: Five Alarm Funk, Ninajspy, Johnny Wrath, Lemming Dynasty, Buckman Coe
Ready to Get Started?
Take a look at the available lessons with our award-winning instructors.