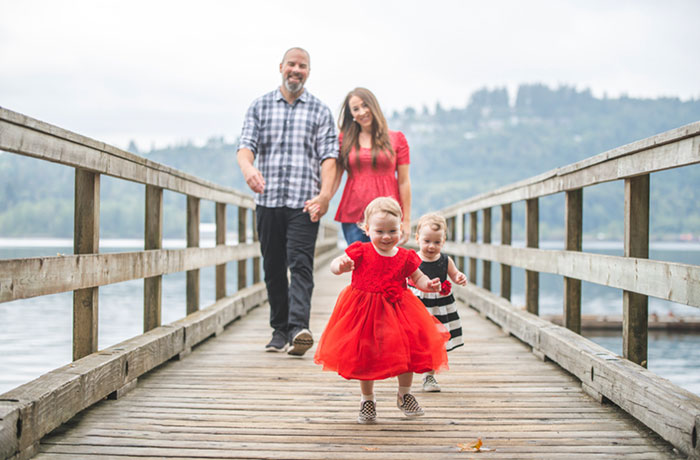 Kris Schulz
From my earliest days of teaching music, I always dreamed of owning my own music school. Horizon has become so much more than a successful business for my family. It's a place where our teachers and students feel like extended family. It's a place where a growing musical community has a home to thrive.
I truly enjoy the privilege of connecting to each new student with a personalized consult and getting to share in their enthusiasm for this exciting new journey they are about to embark upon.
My wife Jill and I share this vision to continue providing a safe and inclusive space where all people can improve their quality of life through studying the art of music. It's a vision our entire team embodies through their passion for teaching others and sharing the gift of music.
Our twin toddlers Olivia and Tia remind us each day that exploring play and discovering new abilities are some of the finest experiences one can have in this life. Music provides such a wonderful outlet for self growth and I hope you find something to inspire you while visiting our school.
My passion is performing, composing and teaching music. My specialty is guitar, all forms of it,  and playing music brings me joy on a level that can't be compared to anything else I've experienced – well almost anything. You see while I was following my heart to be an artist, a funny thing happened. I discovered an equal passion to share my musical knowledge with others.
For almost 30 years, I have balanced my career as an artist with my passion for teaching others. Along the way, I have learned a very important lesson on musical fulfillment: only play what you love! Our time is too valuable to waste on learning music you don't like – it's as simple as that.
I believe every second of energy we devote to our passions should serve self-fulfillment and personal growth. People excel at things they love to do. If they're taught tools and strategies to accelerate their learning and combine efficiency with true passion, incredible results and growth will happen!
Ready to Get Started?
Take a look at the available lessons with our award-winning instructors.