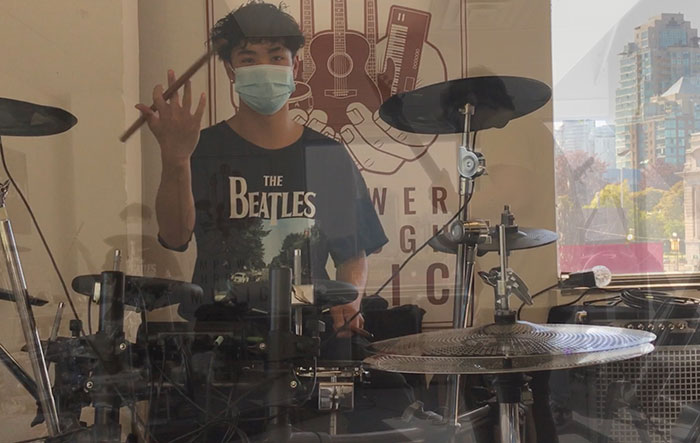 Enzo Manubag
For as long as I remember, I have been immersing myself with my passion for drumming. Initially, my father wanted me to pursue drumming lessons to burn off the extra energy that I had as a hyperactive child. Physical education and after-school soccer lessons were not sufficient enough for me to calm my energy down.
When I was introduced to private lessons for drumming, I instantly focused all my devotion towards learning how to be the best drummer I could be. I worked my way up to more advanced drum teachers, such as Julia Geaman and Ash Pearson from Horizon. The guidance, techniques, and discipline from all the years that I have learned from my amazing teachers enriched my love for drumming, and now, my teaching for drumming. I have been gifted all of the tools that I need to succeed in my drumming career.
My education did not just stop at private lessons; I have learned difficult pieces from YouTube and by teaching myself though note-reading. I continuously challenged myself more by joining a rock band created from scratch, and by learning a variety of music genres, such as metal, pop, and rock.
The takeaway from learning how to play the drums isn't just simply knowing the right rhythms and beats, it teaches some of the most important life lessons: commitment, patience, time management, and discipline.
Ready to Get Started?
Take a look at the available lessons with our award-winning instructors.