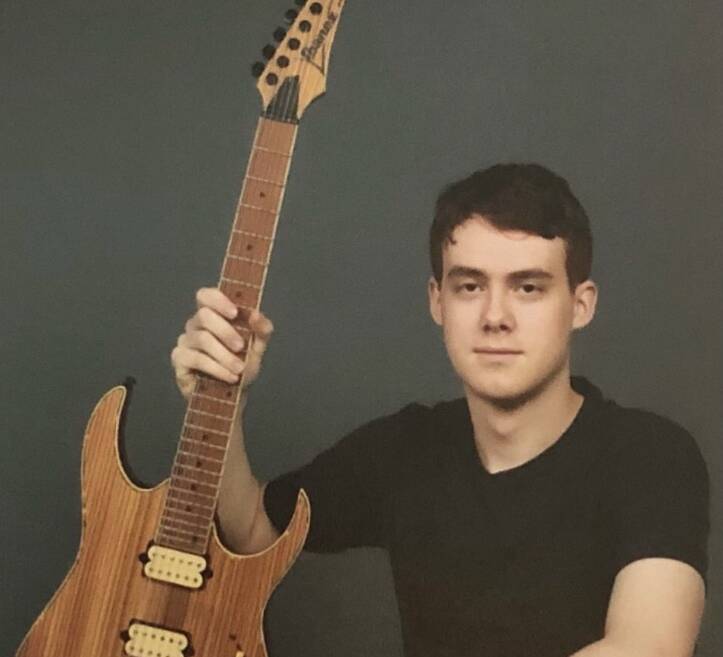 Sam Brock-Mahood
When I started taking lessons at Horizon three years ago, I had no idea that guitar and music would become my life's passion. I came to Horizon as a beginner with less than one year of guitar playing under my belt. Under the guidance of my teachers my skills on guitar increased rapidly. My teachers helped me foster a strong foundation of technique and practice habits, opened my mind to compositional techniques, and helped me learn music theory. Most importantly, they opened me up to the fun and joy that comes with immersing yourself in music. Horizon truly taught me the value of a good teacher, and I now try to provide that value to my students.
My two genres of focus are metal and jazz, but I also have some knowledge in blues and folk guitar. I can lend insight into composition, as I write my own original metal music. I can also teach basic music theory, basic keyboard skills, and rock drums. As I continue to grow as a musician this base of knowledge will increase. In the fall of this year, I will either be attending Capilano's jazz performance program or The University of Toronto's jazz performance program to further develop my musical skills and knowledge.
Ready to Get Started?
Take a look at the available lessons with our award-winning instructors.