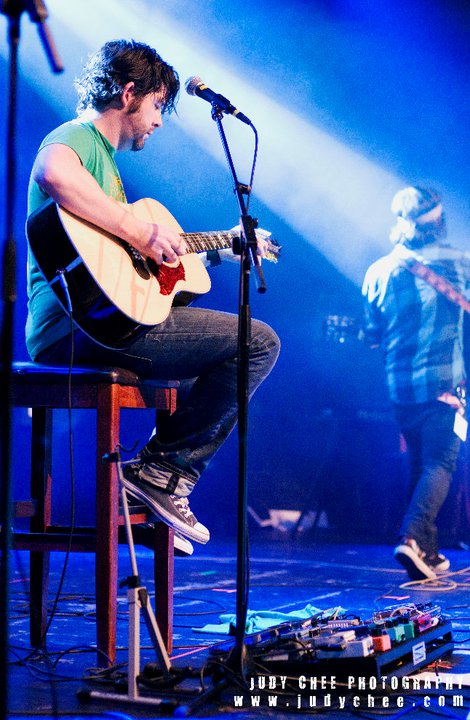 Rob Hamilton
As an obsessed music nerd from the time he was buying his first LPs at 6 years old, Rob turned to the guitar soon after and is now widely recognized as one of Canada's top musicians and leaders in the music industry. His years of study with jazz guitar icon Oliver Gannon from a young age eventually lead to a full scholarship and stint at Berklee College of Music in Boston before completing his degree at Capilano University in Jazz Performance. He then embarked on a career as one of the top session and touring musicians in Canada playing for many years as a member Canadian hard rock legend Lee Aaron's band, boy band Soul Decision, and the Vancouver institution Soulstream whose reign at Bar None for over a decade is one of the great pieces of history of the Vancouver music scene. He has also appeared on countless video games, movies, and tv shows as well as played with Justin Bieber, Carly Rae Jepson, Michael Buble, and Tom Jones among others.
In 2010, Rob started the award-winning Side One which is now the industry leader in event music with operations in Vancouver, Calgary, Toronto, and Seattle. Side One plays almost 300 events annually, employs 125 musicians and techs, and plays some of the biggest weddings and corporate events in North America.
Rob's passion for understanding and playing music is only equalled by his love of teaching. With over 25 years of teaching experience, many of Rob's students have gone have incredibly successful careers of their own and whether your aim is to play Carnegie Hall, a campfire, or your bedroom, Rob can help. Rob prides himself on simplicity, clarity, and a pragmatic step by step approach when it comes to learning music that is almost entirely directed by your tastes and goals. Rob will teach you to play and understand music through learning and deconstructing songs and you'll even pick up some nerdy music trivia along the way…..did you know George Harrison played bass on Drive My Car because Paul couldn't get the riff quite right? Johnny Depp plays lead guitar Ryan Adams' Kim? Toto was the back up band on Thriller?
Ready to Get Started?
Take a look at the available lessons with our award-winning instructors.