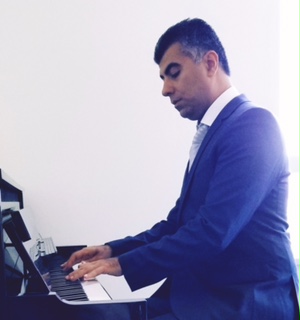 Majid
I started my musical journey from childhood with classical piano training. After many years of studying and performing, I fell in love with contemporary music and this made me continue my music education.
I graduated from JMC academy in Australia and got my bachelor of contemporary music performance. My classical and traditional music background helped me to achieve the most outstanding performer at JMC in 2006. I played as a keyboard player in Rock, pop music bands and performed in many outstanding venues with international musicians.
Those collaborations and learning from many talented musicians helped me release my first instrumental music album in 2013 as well as a few singles afterwards. Over 12 years of teaching to all range of students, I developed a practical pedagogy to make music learning fun and easy for beginners to advanced students in classical, pop, rock and jazz repertoire.
"Music gives a soul to the universe, wings to the mind, flight to the imagination, and life to everything."–Plato 
Ready to Get Started?
Take a look at the available lessons with our award-winning instructors.