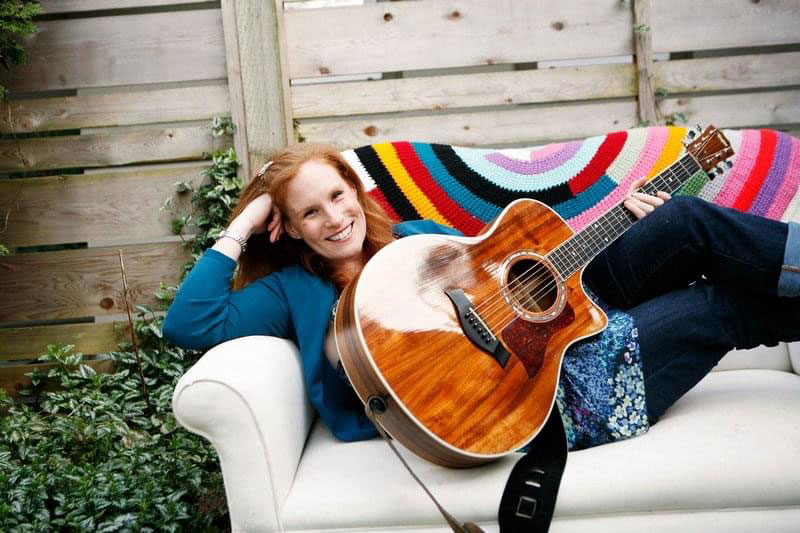 Katie Brock
Katie Brock has been creating fun and engaging music classes for young children and their parents for the past fifteen years. Her experience as a "Music Together" teacher as well as performing at countless birthday parties, schools and community events has led her to create her own special brand of music classes. Teaching and playing with music inspired her to write her own children's songs. Over the years she has built up a repertoire of well over 50 original songs! Katie has recently released her first full length album of songs entitled "Sing Along With Katie".
Growing up, Katie enjoyed playing the piano, violin and she loved to sing in choirs. She studied voice with Gillian Hunt and as an adult she has been a proud member of the vocal group "Pandora's Vox" for eight years. In the early 2000's Katie attended a "Music Together" class with her children. The joy she felt at this class inspired her to share her love of music and teach classes herself and she immediately began training to be a Music Together teacher. Katie worked for "Westside Music Together" teaching music classes for families for thirteen years before heading out on her own to pursue writing children's music and performing. Katie taught herself the guitar in order to play in her classes and slowly over time she improved; however, her guitar playing definitely levelled up once she began private lessons with Horizon's own Kris Shultz a few years ago.
During the height of Covid-19 Katie shared her music with families through online music classes and YouTube and she eventually went on to create a series of outside music classes called "Musical Walks with Katie Brock" and then she started "Backyard Musical Adventures". Singing outside in a Covid-safe way and connecting with children through music created a sense of normalcy and this helped both the families and Katie feel so much joy in what was a really tough time for many of us.
Katie is excited to be back in the classroom and teaching in person. She looks forward to singing and exploring the language of music with you and your children.
Katie lives in Horseshoe Bay with her husband and her four teen-aged kids. To learn more about Katie you can check out her website. www.katiebrockmusic.com
Ready to Get Started?
Take a look at the available lessons with our award-winning instructors.