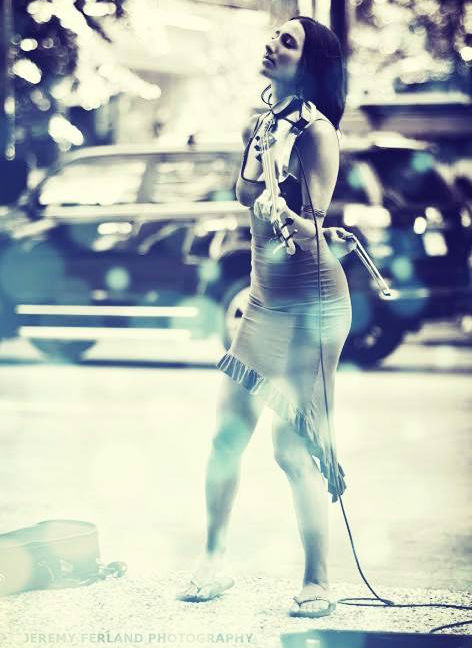 Hannah Iqbal
Starting the violin at age five, I studied privately at Amati String Studio for 15 years with Amy Levinson; finishing my RCM examinations. I would later branch off from classical music to explore Persian and Arabic violin with my teacher Sina Ettehad as well as Hindustani singing with Neeraja Aptikar. Despite my dedication and love for the violin I never saw becoming a professional musician as a viable option until I moved to Tokyo and played as first violinist for the Waseda Symphony Orchestra in 2012.
With a new outlook on life and art I began in earnest to establish myself as a full-time working musician. Currently, my work involves recording and arrangements, gigging, and teaching. As a violin teacher my aim is to support my students in cultivating a love of music, self-discipline, and their own unique creative expression. I place importance on making sure my students feel comfortable enough to take risks in learning while also becoming more and more self-directing; that they become confident in practicing efficiently and effectively.
Above all I hope to make my classes a place of exploration and fun! Each student should leave my class excited by their creative journey as well as proud of what they have accomplished thus far.
Ready to Get Started?
Take a look at the available lessons with our award-winning instructors.