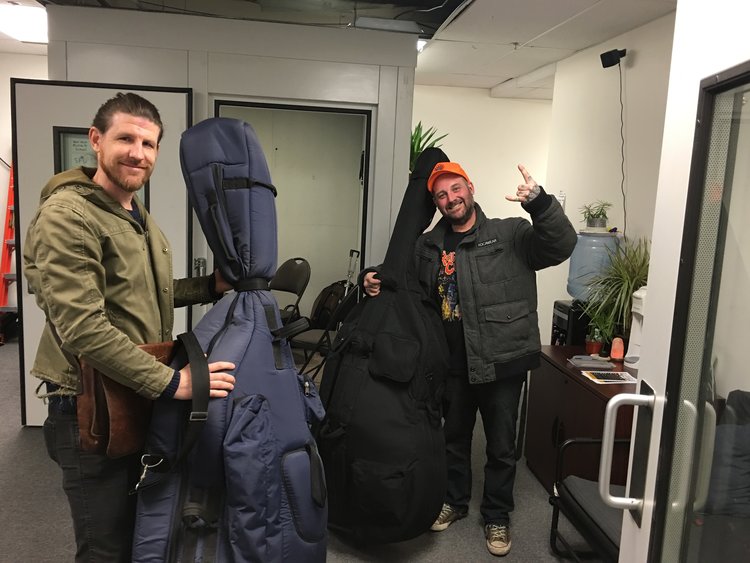 Greg Coles
Gregory is a musician and composer hailing from Perth, Western Australia with 20 years experience in the music industry. He graduated from the University of Western Australia in 2002 with a Bachelor of Music, majoring in Classical Composition, and in 2004 he graduated with a Diploma of Jazz Studies majoring on the Double Bass.
He has played Double Bass in numerous jazz settings including big bands, quartets and smaller ensembles, as well as in Classical Orchestras. He was a member of the Tango fusion band Zigatango that toured Australia in the early 2000's, playing at festivals including Fairbridge and Cygnet Folk Festival. On the bass guitar he has played in rock cover bands, original alternative rock bands and the pop rock band The Woodenelves, who played Canadian Music Week in 2007.
His compositions have been played by Australian ensemble Defying Gravity, and in 2011, he was commissioned by the Mt Lawley Senior High School percussion ensemble. Performances of his work have been heard on ABC Radio in Australia. Currently he is recording and composing electro-acoustic music using Ableton and a range of hardware and modular synths.
In 2010 he graduated with an education qualification and since then has been teaching music in secondary schools in Australia and also in the United Kingdom.
Ready to Get Started?
Take a look at the available lessons with our award-winning instructors.