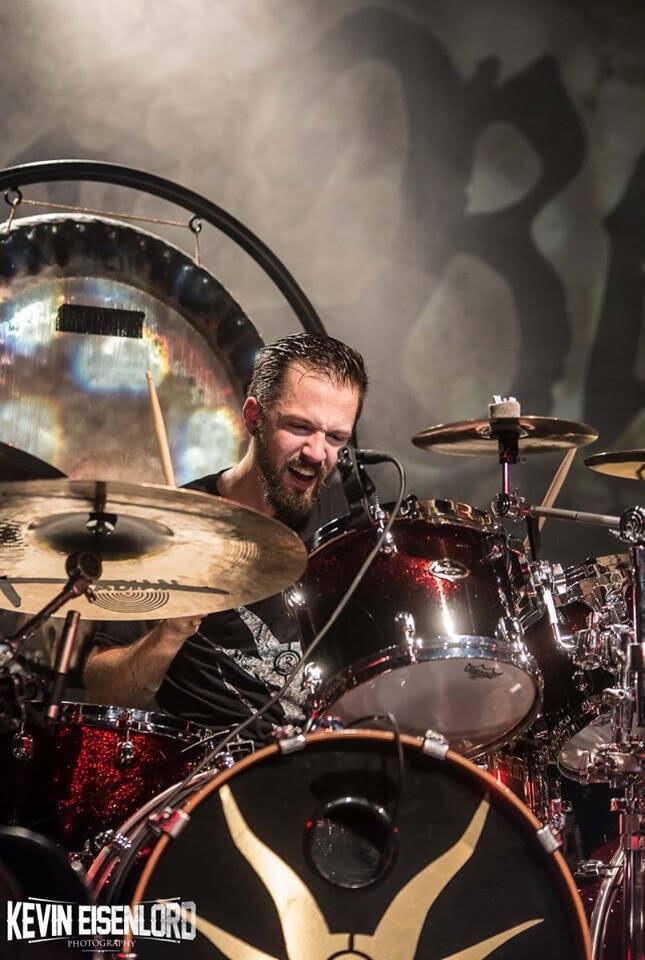 Ash Pearson
A great player is someone who isn't pretending to be something that they are not. 
Lessons with Ash will help you to find your voice on the drums. Whether it's the joy you get from holding down a solid AC/DC style 4/4 groove, playing your first show, learning jazz syncopation, funk drumming, metal drumming or even methods for soloing. Ash can also help you out with other aspects of drumming such as: playing to a click, preparing for a studio recording, drum tuning, coming up with a warm up routine, learning someone else's music or even approaches to writing your own drum parts.
Lessons with Ash will put you in a position to benefit from his 20+ years of drumming.  14+ of those years has been spent touring professionally around the world playing concerts in a variety of settings. From 10 people in Kentucky, 10,000 people opening for Slipknot, to 100,000 people at Wacken Germany. If you're interested in live performance on the drums, Ash can help you out.
On top of that, he has written drum books, been in Modern Drummer magazine, won awards, played on many studio recordings, done session work, toured the world, films content with Drumeo,  drum techs, gives drum clinics and loves teaching.
Regardless if you're playing just for fun, challenging yourself by expanding your comfort zone or looking to do music for a living, lessons with Ash will help you on you're journey. 
List of some of Ash's favourite drummers: Philly Joe Jones, Papa Jo Jones, Bernard Purdie, John Bonham, Jeff Porcaro, Danny Carey, Gene Hoglan, Chris Pennie, Damon Che, George Kollias, Pete Sandoval, Lars Ulrich, Phil Rudd, Dennis Chambers, Neil Peart, Billy Cobham to name a few
List of some of Ash's favourite Artists: Blue Oyster Cult, Rush, Metallica, Cannibal Corpse, Morbid Angel, Miles Davis, John Zorn, Mr.Bungle, Faith No More, Amy Winehouse, Nirvana, Slayer, The Dillinger Escape Plan, Don Caballero, Steely Dan to name a few.
Ready to Get Started?
Take a look at the available lessons with our award-winning instructors.